2022 TAADA Board
Bert Godkin (President)
Marie Edwards brought me to contra dance on a Wednesday night at Hancock Rec Center in 1991, and I liked it immediately. I learned to square dance at age 9 in third grade. I enjoy going to Houston and Dallas for the regional contra dances. I hope I can help pass on this activity to younger people to enjoy.
Brian McMinn (Treasurer)
I tried a beginner's class in a traditional dance form several decades ago and quit the first "lesson" when the instructor demonstrated something that looked like a video on fast forward and then directed the group to repeat it. Finding contra, where people described it as "if you're having fun you're doing it right," gave me an entry point I could actually use.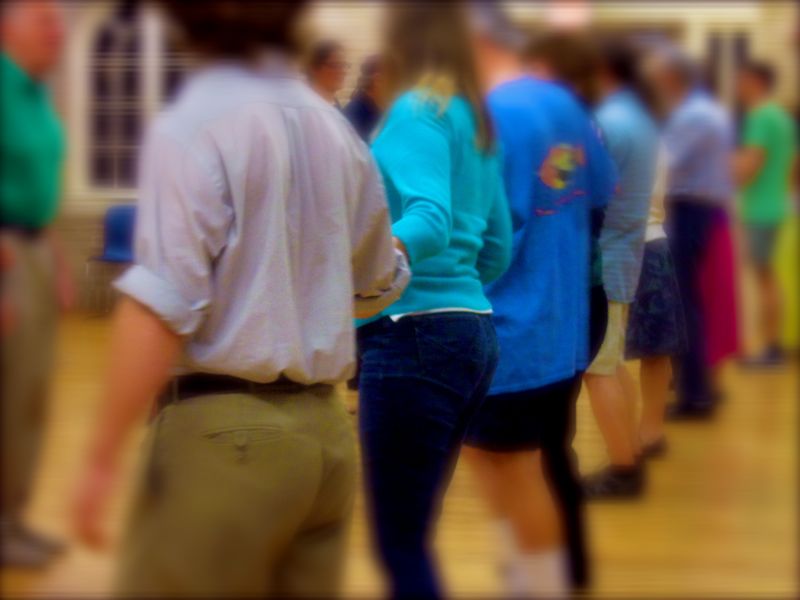 Catherine Best (Secretary)
I saw a group of contra dancers in 2006 and thought they were having great fun. Soon afterward I started contra dancing and have enjoyed ever since. Contra dancing is very welcoming to newcomers. I have met many other contra dancers in other communities that have weekend dances. The live music on Wednesday evenings is enjoyable.
Donna Baker (At-Large)
I have great childhood memories of folk dancing at Girl Scout camp, and have been doing international folk dancing with AIFD. My sister is an avid dancer and on one of her visits to Austin, we decided to see what dance opportunities Austin had to offer. I think we went to 11 dance events that week and in the process discovered that we really liked English Country Dancing. It was fun, easy enough that even newcomers could enjoy it, the people were friendly, and the music was beautiful. Was barely getting my feet wet when the pandemic hit, so am really looking forward to being able to dance in person again.
Chuck Cross (At-Large)
A refugee from the big hair, shoulder pads, and terrible pop music of the early 1980s, I became a folkie and started contra dancing in 1982 while in graduate school in Pittsburgh. My wife Elaine and I met contra dancing and playing old-time music together back then, and we have danced in every place we've lived. Decades later I can barely imagine life without contra. I travel to a contra dance weekend or two almost every month and see the familiar faces of other dancers who are doing the same thing. Back in the day we were a roomful of sweaty 24-year-olds, and we dance as if that were still the case as we welcome new generations of dancers.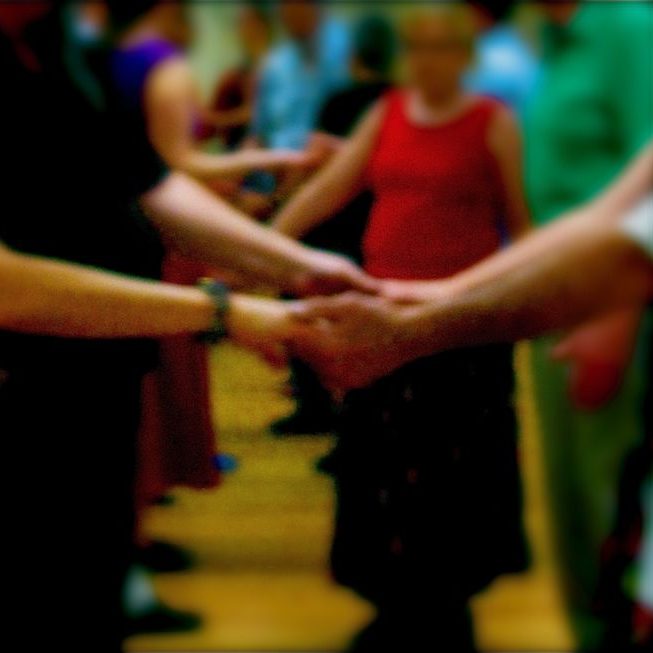 Nana Lopez (At-Large)
I have been dancing my whole life and my favorite type of dance is Contra which I discovered in 1991. Contra is my favorite due to its inclusivity, ease of learning and fact that a partner is not needed. I dance other dances, with Swing and Zydeco being close seconds. I had organized and run the Austin First Friday Contra Dance from 2004-2010 then moved to Florida for a while. Now I am back after spending a bit of time organizing and calling dances in the Florida Keys and a while as a Dance Gypsy traveling the East and Northeast of the US finding dance communities and spending time with many of them. I would like to help build up the dance community in the Austin area so that more people can experience the joy I have found through dance.
RosieLee Salinas (At-Large)
I started at the age of 10 dancing at events that are common in my Hispanic community, family celebrations and festivals. I have not stopped enjoying this art form since that early age. I have served on different boards supporting this art form, namely, The Folklore Society of Greater Washington, the Texas International Folk Dancers and the Austin International Folk Dancers. I have enjoyed the friends and experiences I have had serving in this manner. I do what I can to make folk arts, including dance, available and accessible to the broader community.
Stuart Spates (At-Large)
I did lots of musicals and theater performances in school and afterward, but really, my mother loved to dance and she had me dancing early in my life! In upper elementary school, we had weekly dances at the recreation center across the street from my school. We'd put on the records—Bop, Swing, Big Band, and more—and had a lot of fun. Later, I did International Dancing and then after moving to Austin I found out about Contra and English Country Dancing.
Linda Byers (San Marcos Rep)
I attended my first Contra Dance in 2001 and fell in love both with the dance and with the community that talks about where to dance next. I have been active on dance committees. I enjoy traveling for dance weekends and making new dance friends.
Linda Beamer (ECD Rep)
I have been doing contra and English country dancing since (egad) the early 1980s, when I met my husband-to-be, Ruven Brooks, at a contra dance in Connecticut. Ruven and I are proud to have hosted the first English country dance in Austin in 1994. It consisted of one dance, the only one I could remember in its entirety and for which we had danceable music. I take no credit for ECDs longevity in Austin (Dale Rempert started the first regular dance, and Ruven and I were away dancing in Wisconsin from 1996 to 2010), but I am delighted to be able to help keep it going now.
Become a member of TAADA
You can help us support traditional dance and music in Austin! TAADA members receive discounts at TAADA-sponsored events, can vote for the TAADA board candidates and changes to the bylaws, and are eligible to run for office.